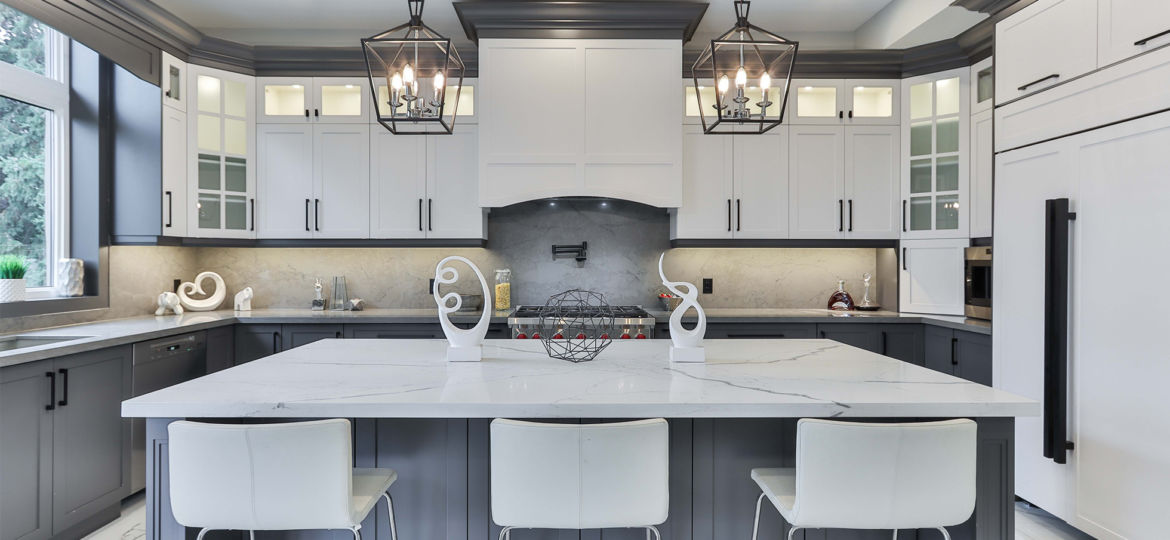 Posted On 30 Sep
0 Comments
30 Sep

Kitchen Island ideas
Kitchen islands are becoming an increasingly popular choice in kitchen design because of the growing preference for open floor plans. Islands are a great solution for extra seating, more counter space, and storage solutions.
Kitchen islands are versatile in the sense that they can be small or large, can accommodate appliances like sinks and dishwashers and can run parallel or perpendicular to the workspace.
Here are some of the showstopping island design ideas to consider if you are planning a kitchen remodel-
1. Put the shove on the island to make it a central point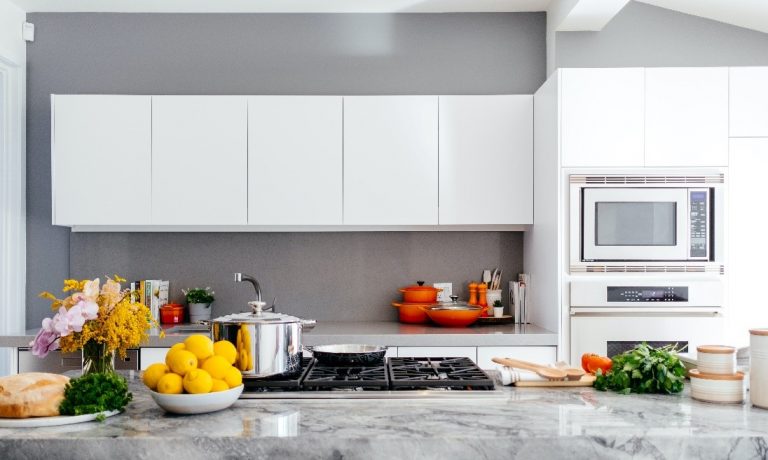 Imagine your kids and spouse doing their school and work projects on the kitchen island and you are cooking facing a wall. Doesn't sound much fun, does it?  By putting the stove on the island, the person cooking is facing the rest of the room instead of a wall. This kitchen design allows for more social interaction between family members and also provides more counter space for food prep.
2. Add shelves on the Kitchen Island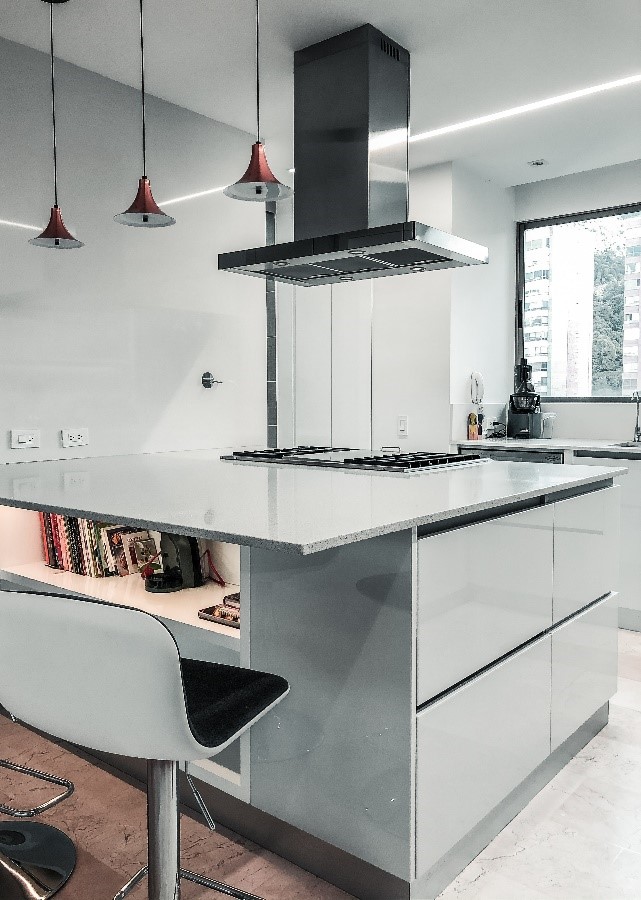 Add another depth of personality and color by integrating shelves on the kitchen island to display your collection of cookbooks, vintage kitchenware, ceramics, glassware, and even a few plants. It not only adds a homey feel but also a lot of character.
3. Integrate appliances on the island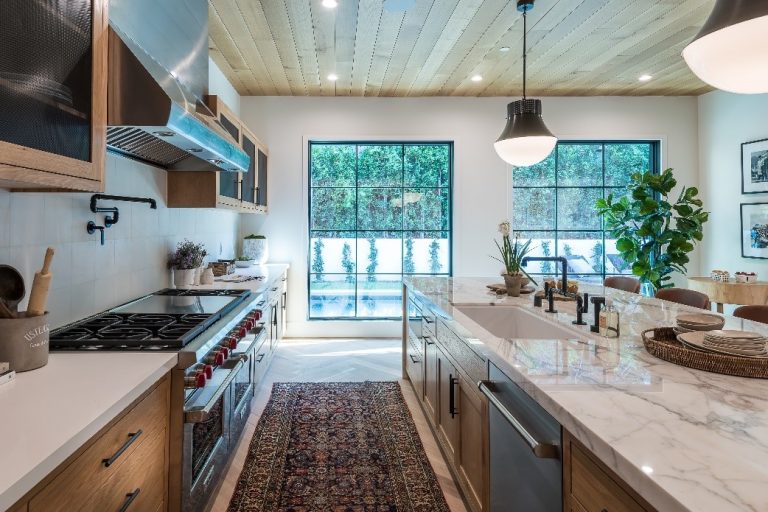 Putting appliances like dishwasher, microwave or a wine fridge on the kitchen island can be a major space saver if you are struggling with space. If your kitchen does not allow a sink by the window, it would be nice to put it on the island and not facing a wall while doing dishes.
4. Install electric outlets and charging station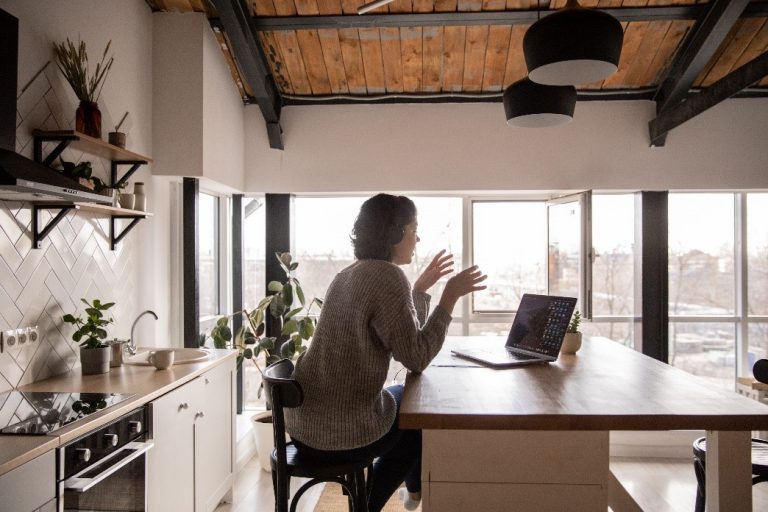 Adding electric outlets to the island expands the functionality of your kitchen. It lets you complete some of the meal preps that uses a blender, crockpot, etc. It also helps to have a charging station on the island to power up those laptops and iPads while working on the family's favorite hangout place- the island!
5. Add a banquette to the existing island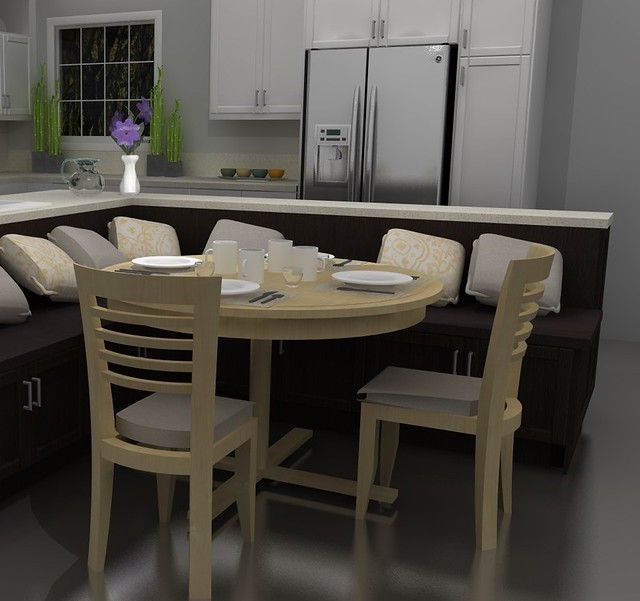 Adding a banquette and a dining table to the island is a perfect space saving solution in a compact home where there is not enough space for an island and a dining table. Even when space is not a constraint, it is a good design feature for people who want something different in their kitchen design.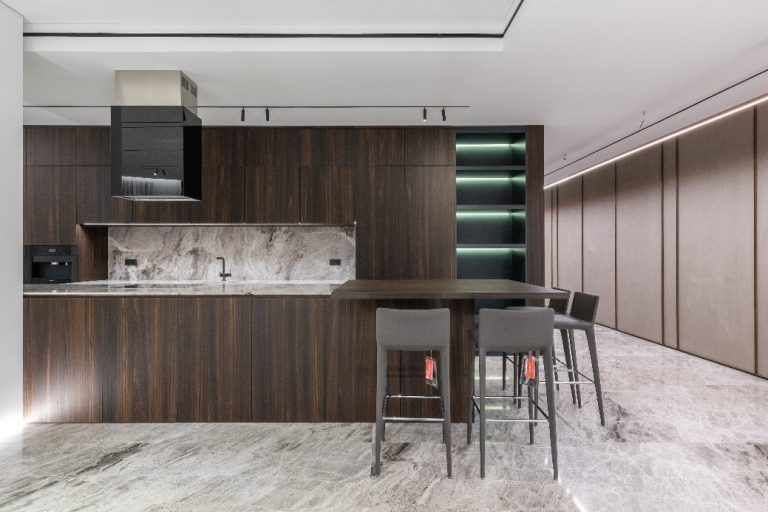 People prefer more seating space on their islands. If island depth is a problem, go long. If space permits, you can build an extra-long island with ample seating for everyone in the family. This way you could also eliminate the need for a separate dining table entirely.
You can also create a multi-level seating space with a lower level for meal prep and a taller section with bar-height seating for eating or working.
7. Add contrasting colors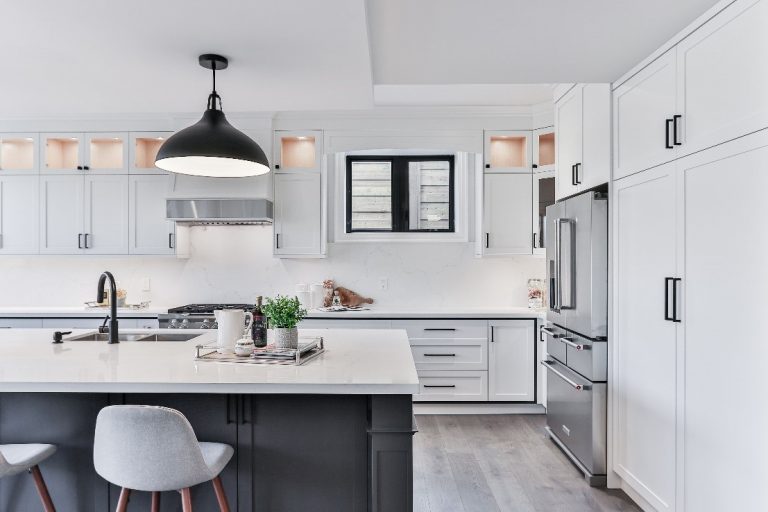 To add dimension to the kitchen, you can go bold with the island colors and materials to make a statement in the kitchen. Think luxurious marble or exotic wood or gleaming stainless-steel countertops. You could also add a bold accent color to the cabinets or splurge on high end hardware fixtures to make a style statement.