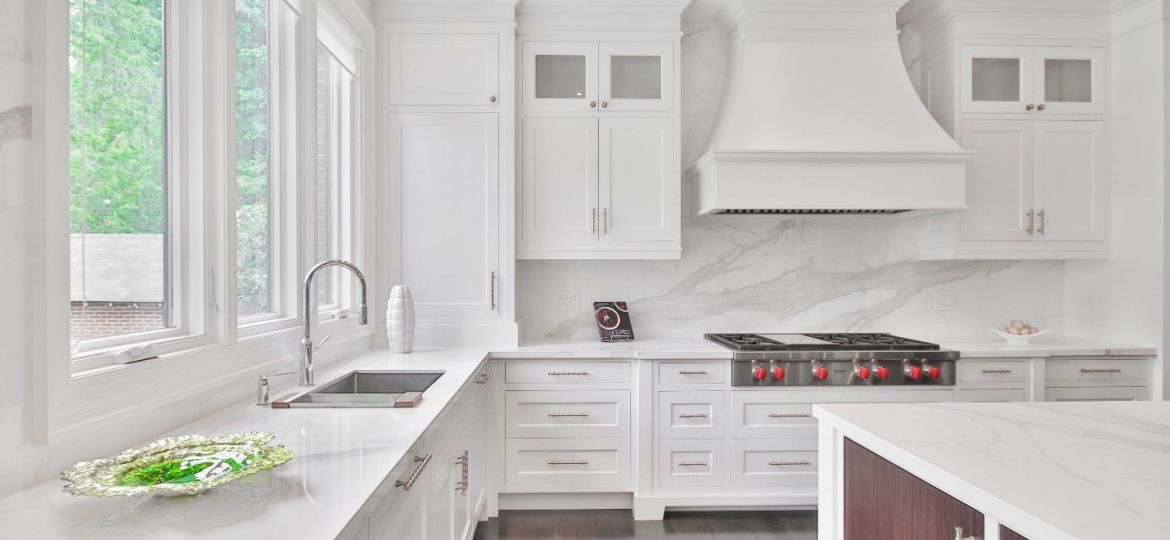 Posted On 30 Nov
0 Comments
30 Nov

Most Common Kitchen Design Mistakes
Kitchen Renovation is a major undertaking that involves some major components. The finishes of cabinets, countertops, hardware, etc. have to be a perfect marriage of function and aesthetics. With the number of choices involved it is easy to make some mistakes which you may realize after you start using the space on a daily basis. It may be too late to make changes then.
Here are some of the kitchen design mistakes you can avoid during your renovation process.
1. Underestimating storage space
You will be tempted to get rid of upper cabinets to be on trend with open shelves. But keep in mind the amount of storage you will lose in the process. Consider the things you have in your uppers right now and plan an alternative storage solution for them if you replace them with open shelves.
Each area in your kitchen will need appropriate and sufficient lighting. Stovetop area will need more focused and brighter lights compared to the island, and so on. Plan to have multiple light sources for function and aesthetics. Also choose bulbs that emit enough light over the work surfaces.
3. Not having enough power supply
Think about where all your appliances will go. Will the kettle be close to the sink? Will the toaster be in the corner? You will need to think about the flow of workspace and have enough power outlets for each of your appliance.
4. Over personalized kitchen
Overly personalized design choices may impact your home resale value. You may love an orange backsplash or terrazzo floors in your kitchen, but it may lose its appeal really fast. Kitchens are not cheap to replace so make choices you will be happy with 8-10 years down the line.
5. Not measuring appliances
Not measuring appliances will disrupt your flow. Larger refrigerators may hinder the cabinet door opening or may protrude out. You may love a larger range to cook on but realize they won't fit through your doors. Similarly smaller appliances like food processor will need to fit into the cabinets or they will clutter your countertop space.
Island are great for prepping and storage, but if not properly placed they can hinder the workflow between the stove, sink and the refrigerator. Choose to have an island only if your kitchen space allows it. Plan to have at least 40 inches of space around the island for a good traffic flow.
7. Sink and stove placement
Avoid placing the stove and sink right opposite each other as it will cause crowding while working simultaneously with other family members in the kitchen. If that is not an option, plan to have enough space between the two.
8. Designing a kitchen solely based on inspiration photos
Each family, their needs and their cooking styles are different. Give a lot of thought on what your needs are. Don't just base your kitchen design on images you see on Instagram and Pinterest. Aesthetics and practicality should go hand in hand.
We provide 2020 kitchen design services at affordable rates. Visit us at kitchen365.com