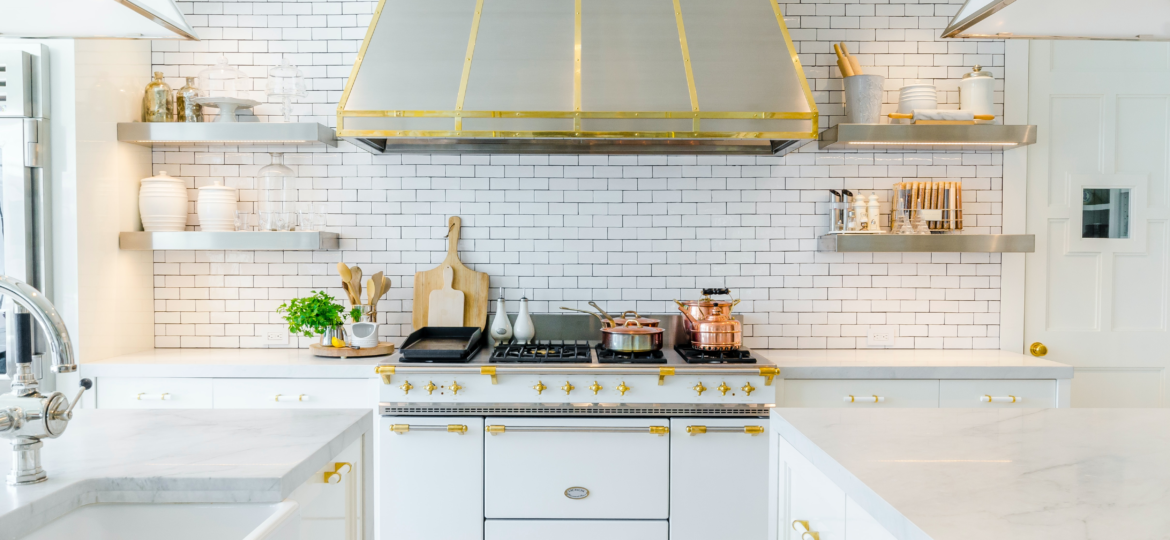 Posted On 31 Jul
0 Comments
31 Jul

5 Timeless Kitchen Design Ideas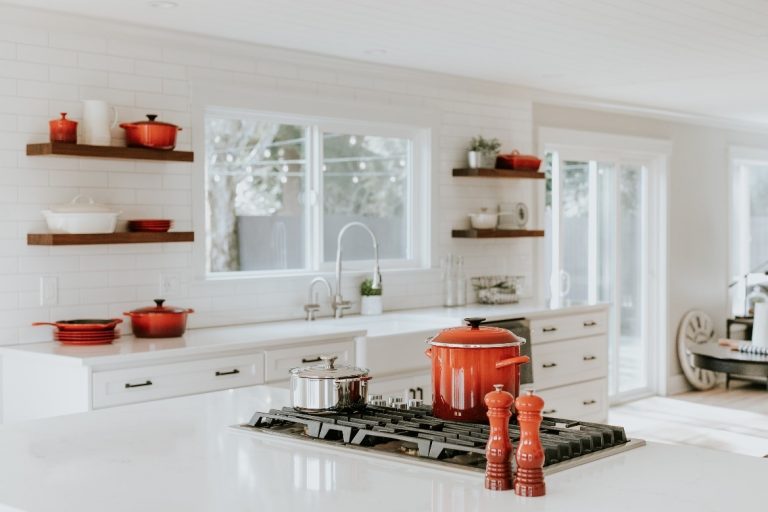 A timeless kitchen is one that is not only functional but also looks stylish and lasts for years to come. Trends will come and go; what will stay for years is the appeal in terms of looks and design. Cabinets, countertops, flooring, backsplash, and hardware are some of the major components in your kitchen which when used properly will provide long-lasting style and return on investment.
These gorgeous kitchen trends are timeless and will stand the test of time-
1. Stick to neutral color palettes
Bold colors like navy kitchen cabinets and orange backsplash look trendy and fun, but they will lose their appeal faster than you think. If you want to bring color in your kitchen, incorporate them through accessories like wall art or rugs. When it comes timeless kitchen design, stick to neutral colors like white, gray, taupe, black, etc.
2. Select quality hardware
Hardware may be one of the easiest and cheapest kitchen upgrades, but if you want something for the long haul, invest in the best quality hardware you can afford. Black, oil- rubbed bronze or brass in knobs, pulls and faucets will look great if you are going for a warm feeling. Similarly, nickel and chrome are ideal if you have cool tones in terms of cabinets and flooring. No matter what you choose, the important thing is the quality of the hardware. Choose high-quality ones for lasting value.
3. Choose a classic backsplash
Keep it simple when it comes to the backsplash and let the cabinets and countertops be the star of the kitchen. Bright bold backsplash will take away from the beauty of the other important elements in your kitchen.
Subway tile is the most popular and classic style when it comes to the backsplash. You can add interest to the classic subway style by using larger tiles or laying the tiles in a herringbone pattern. Go with lighter grout colors so that the tiles blend beautifully.
4. Go for dependable classics in kitchen cabinet styles
Kitchen cabinets will be your biggest invest in a remodel. Classic style shaker and flat front cabinetry are timeless and will still be in the coming decade. Wood cabinets have also stood the test of time and when paired with light colors, create a modern feel giving the kitchen warmth and depth. If you want something extra and a touch of luxury, invest in paneling over appliances which will make your kitchen look seamless.
5. Chic kitchen lighting
Lighting is one of the most important but overlooked aspects of kitchen design. It is important to have multiple light sources for functionality and also to create that perfect ambience. Start with pendant lighting over the island and sink and couple it with flush or semi flush fixtures to create layers. Kitchen islands are the most used space in terms of prepping, cooking, and serving meals. Choose classic pendants in glass or light linen in a set of two or three above your island for that added brightness in the area.
No matter what classic trend your customers choose, it all begins with the 2020 kitchen design. Let us help you help your customer begin this journey with our 2020 design services and an online storefront for you with our cutting-edge technology solutions.
Email us at sales@kitchen365.com or call us at 678-666-0628