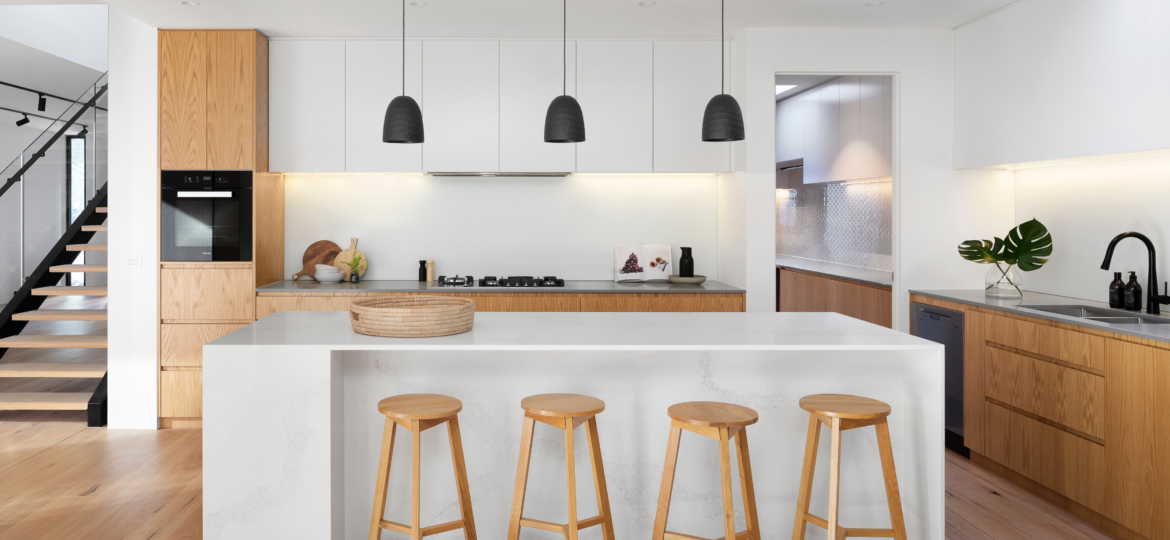 Posted On 30 Jun
0 Comments
30 Jun

7 Kitchen Trends to Avoid in 2021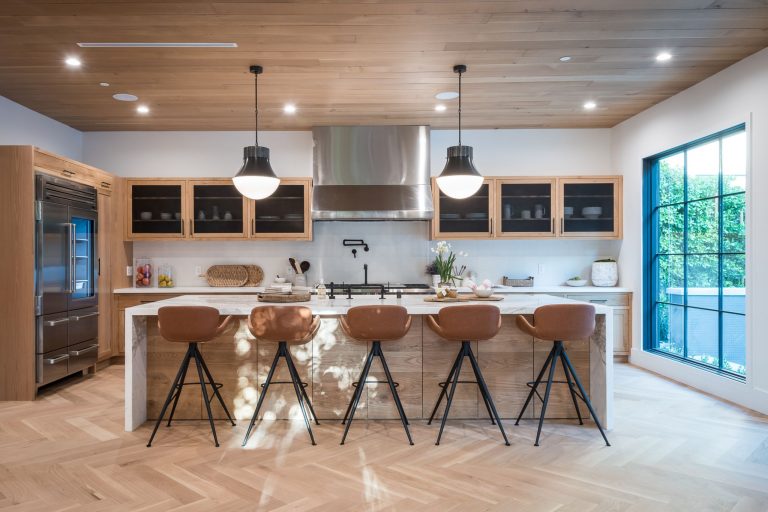 Kitchen design trends change every couple of years. What is "in" today may not be so in the next 2-3 years. While you want your kitchen to be unique and reflect your personal style, it is not practical or affordable to renovate your kitchen every couple of years. So, you must really think through your choices before you make such a big commitment.
Here are some of the kitchen trends on their way out in 2021.
1. Navy Cabinets-
Navy was huge for lower cabinets and islands in 2020, but it is so overdone it feels boring now. If you crave color in your kitchen, you could instead opt for black, green, or wood tones.
2. Farmhouse Style Cabinets-
Farmhouse style cabinets have definitely overstayed. Design TV shows have been emphasizing the modern farmhouse style so much that it's now a cliché! Rustic kitchens may feel cozy and lived-in, but you will get over this style fairly quickly. People now prefer clean, sleek lines on their cabinet panels without a lot of grooves and molding.
3. Speckled Granite Countertops-
Granite countertops are a popular choice because of its heat-, scratch and -stain resistance, but they do not offer that clean design element that people are after right now. It can look busy and outdated. Engineered stones like quartz and natural stones like quartzite and marble with simple design and patterns are more in trend.
4. Traditional Pulls and Knobs-
Anything flashy is out in 2021. Shiny gold and brass hardware are replaced by brushed nickel and matte black. Take a step further and skip the hardware altogether for a more modern look. That is where the design trend is leaning towards.
5. Floating Shelves- 
Another trend done to death! It is a great idea to have this feature if you have an oversized kitchen but wasting precious wall real estate to display dishes and knickknacks is not very practical for most kitchens. Also, it is unrealistic with how much dust and grime accumulate. You could instead opt for glass cabinet fronts for the same purpose and have additional space for storage.
6. Cluttered Countertops-
Since many of us are still cooking a lot in 2021, it may seem practical to keep everyday items on hand on the countertop. But the clutter will make it hard to find things and stressful to look at. It also makes it difficult to keep it clean. Keep only the essentials out and find a spot for the rest in the cabinets.
7. Monochrome Color Scheme-
Not to say white kitchen is completely going out, but white on white can get boring. While it may look minimal and calming, it can sometime feel cold. If you like a white kitchen, you can warm things up by adding some warm wood tones in island cabinetry and flooring.
Let us help your customer start their dream kitchen renovation with 2020 design services with 3D renderings and 2D design blueprints. 
Visit us at Kitchen365 or email us at sales@kitchen365.com