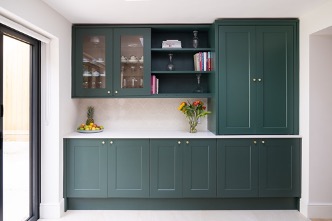 Posted On 03 May
0 Comments
03 May

No-Fail Kitchen Color Palettes for 2022
Though white remains a perennial favorite for kitchens, adding color palettes that work together adds a pinch of personality to the kitchen space. Kitchens are bursting with opportunities to add myriads of color through walls, cabinets, flooring, appliances etc. Playing it safe with neutrals is always an option but if you want something more in your kitchen design, some of these color palettes will add interest.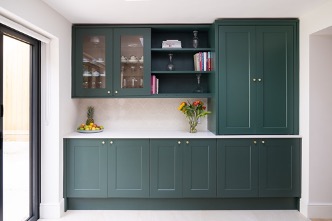 Green is the hottest color of the season in term of kitchen design. It is the color of the year of a number of paint brands. Emerald, sage, or pastel green- no matter what your favorite green is, you will find a shade to match your taste and preference. Combine greens with a nice neutral white on the walls and countertop and you will have the trendiest kitchen of the season.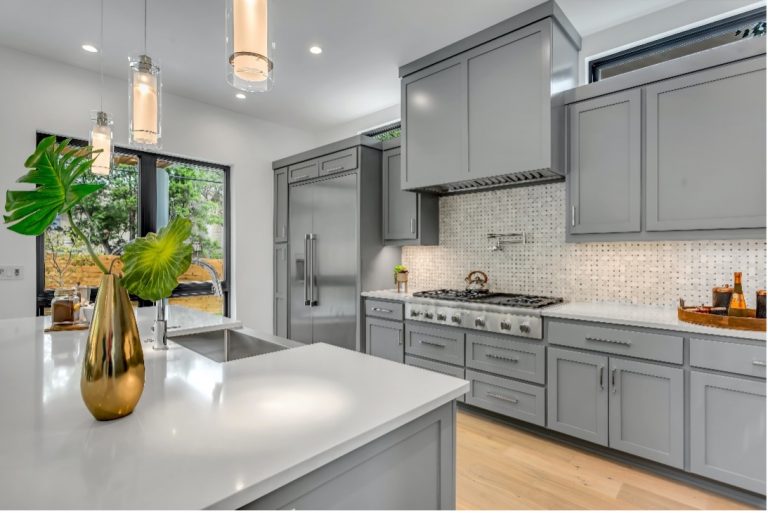 Gray and white have been around for a decade now and shows no sign of slowing down. Its classic, sophisticated, and safe. You can pick a cool gray or a warm gray depending on the style of your home or the look and feel you wish to achieve. Pair it with white walls for a timeless and versatile kitchen space.
Black kitchens are becoming more and more popular with people with modern industrial aesthetics. Its bold and adds lot of drama to the space. Combine with stainless steel countertops for an industrial feel or add even more drama by using black cabinets and black countertops. You can also play it safe by combining black cabinets with white countertops and brick floors if you want black in your kitchen but want to keep a softer traditional vibe.
4. Vibrant pink and oranges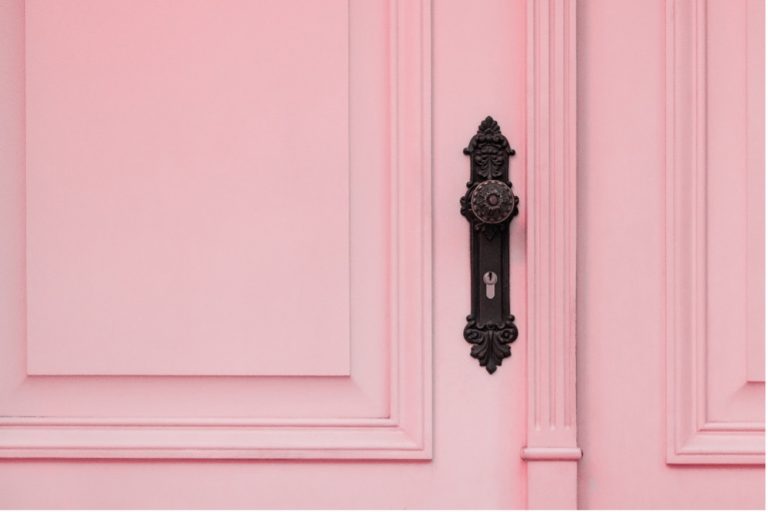 Painting your cabinets in pink or orange may not be everyone's cup of tea. But for someone looking for personality and style, adding these bold colors will create very interesting focal point. Pair these vibrant colored cabinets with cement or butcher block countertops for the most interesting and fun kitchen on the block!
5. Color block cabinets horizontally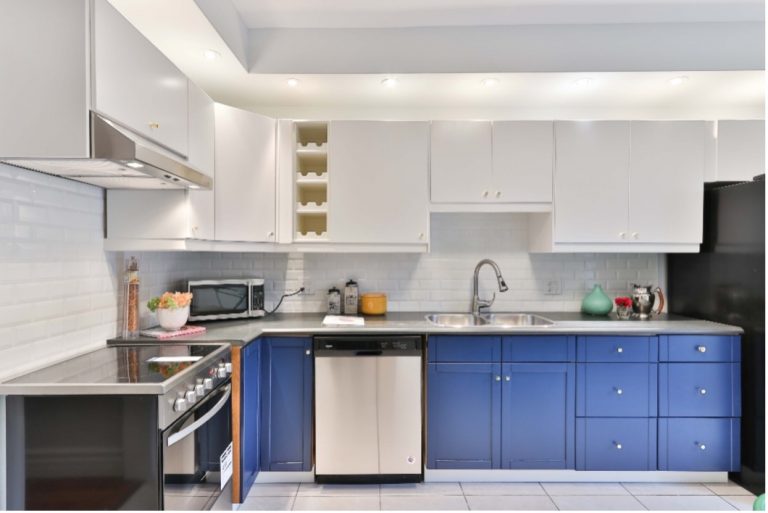 Pair two complementary cabinet colors on the top and bottom to create a unique look. Some of the colors that go together in the kitchen cabinets are white and navy, cream and green, black and white, green and wood tone, and so forth.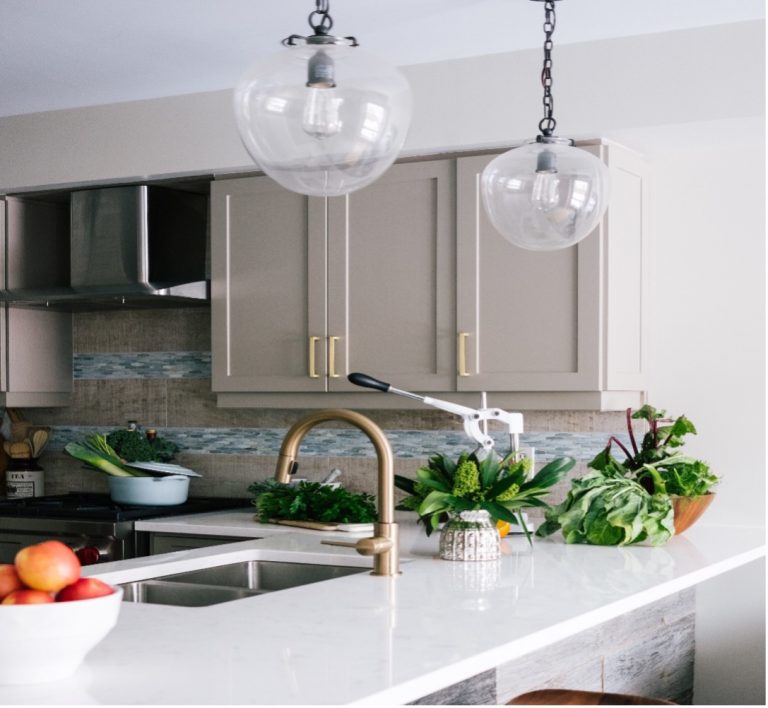 Fans of both gray and beige and can't decide which one to pick? Pick greige!
Greige has both, the warmth of beige and coolness of gray. Team griege with light countertops, brass hardware and a light wood floor for a luxurious and sophisticated kitchen.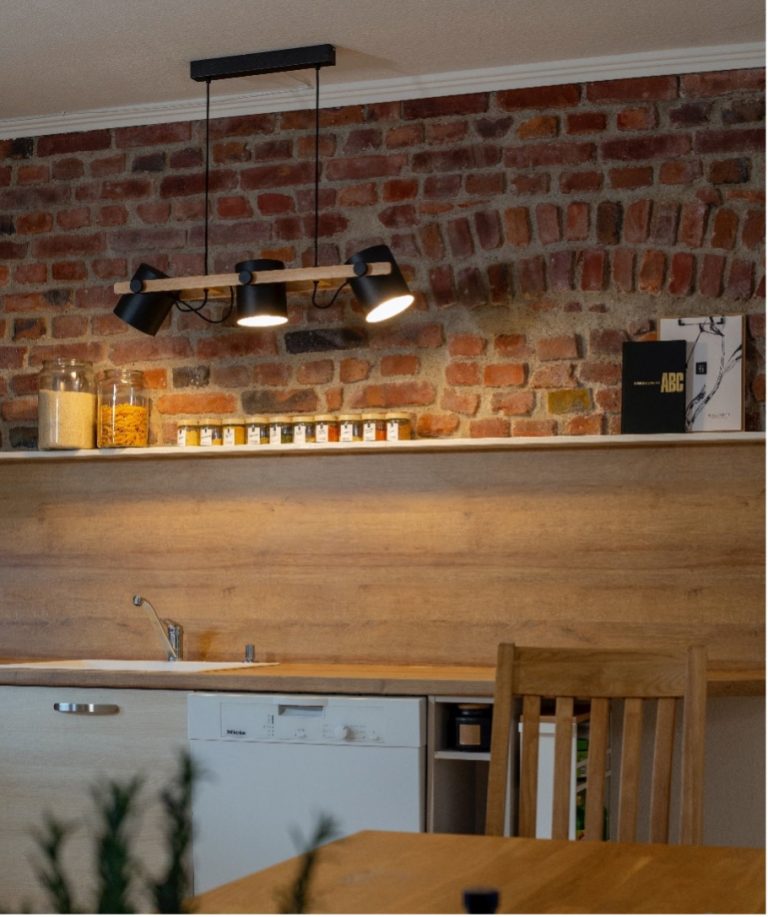 Bring the sense of nature in your kitchen with wood tone cabinets with stone backsplash. It's a classic and will never go out of style.
No matter what palette you pick, we can help you with the 2D and 3D design of your kitchen with our kitchen design services. Connect with us at Kitchen365.com or call us at 678-666-0628.