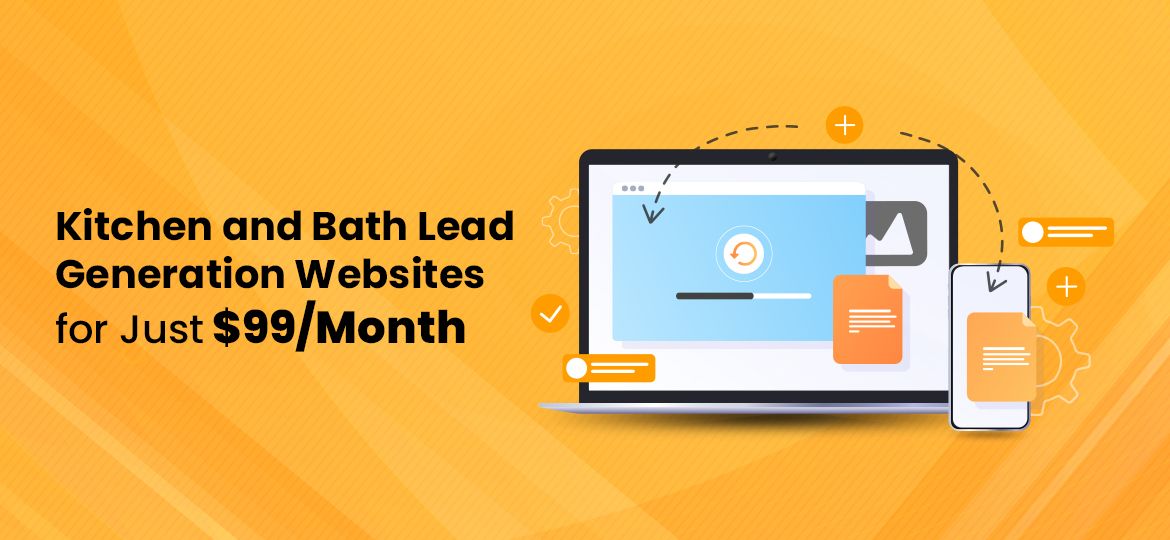 Posted On 31 Jan
0 Comments
31 Jan

Kitchen and Bath lead generation websites for Just $99/Month
For Just $99 a month, Kitchen365 can establish and upgrade your website by providing the tools you need to generate more leads.
Kitchen365, a full-service kitchen and bath technology provider, is thrilled to announce the launch of a $99 subscription service to launch and boost the online presence of dealers, showrooms, contractors, and designers.
With the $99 subscription plan, businesses get a professionally tailored website, a gallery to showcase their products, and an appointment scheduler including two hours of consultation per month with our digital marketing managers, on-site SEO, a store locator, analytics/ insights, a cabinetstores.com listing, and lead management. This subscription gives companies the tools to effectively generate more interest, chats, calls, and emails to grow their business.
"You know, in the past, you'd have to spend a chunk of change to get a nerdy developer to build you a website for your business – and you'd have to explain until you're blue in the face what you do and how it needs to be represented." said Nabil Abou-Harb, Kitchen365 COO, "Well, we've been in the industry for over ten years. We know what you do and the best way to present yourself to the world. Let us handle all the complicated tech stuff and get you online super fast."
This subscription service aims to break down barriers for cabinet businesses that don't have the capital to pay for a quality website. These services will make it easier for them to connect with clients, display their inventory, and get back to focusing on what they do best.
"One kitchen sale pays for a year!" says Chris Schults, CGO at Kitchen365. "A trade pro already buying cabinets can save thousands and have another source of revenue by becoming an online cabinet dealer."